High Roller - The Stu Unger Story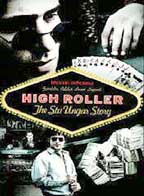 This is another gem of a movie that went straight to DVD and flew under the radar in "The Assassination of Richard Nixon" vein.

Starring Soprano's co-star, Michael Imperioli, as the 3-time poker champ, Stu Unger, it chronicles his rise and fall. Michael, one of the most underated talents today, is terrific in the role. Most definately worth renting.